Ugadi, also known as Yugadi, is the celebration of New year's Day in the states like Andhra Pradesh, Telangana, Maharashtra and Karnataka. As India is a country of many different religions and cultures, the festival of Ugadi also has different names in different parts of the country. Ugadi is also celebrated as "Gudi Parwa" in Maharashtra, "Yugadi" in Karnataka and "Visu" in Tamil and kerala. This day is known as the beginning of New Year for the Hindus.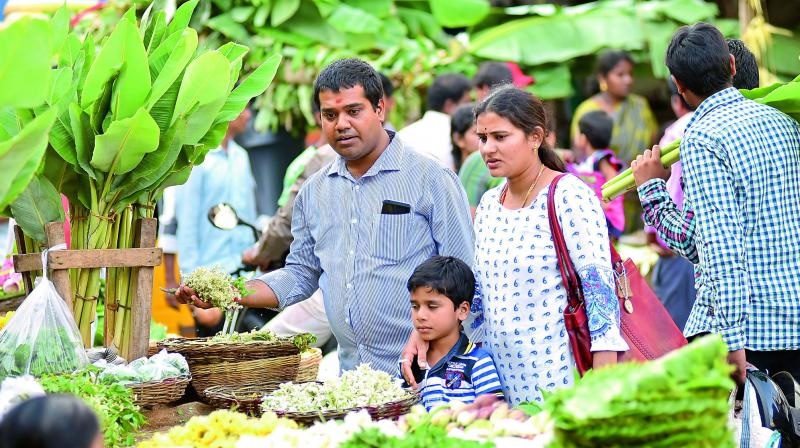 The word Ugadi means a "new era" and is celebrated in the month of March-April. This is the time when we can see new leaves and buds on the trees. It is the beginning of the spring and people take this day as a good day to start new things like business, buying houses or vehicles.  On this day people worship god for their good health, wealth and happiness.
The preparations for the Ugadi festival start a week before the actual festival. People clean their houses and buy new clothes, new items and gifts for the family members. The children's enjoy the festival as they get to wear new clothes and get gifts from the elders. People enjoy shopping for all the family members and a large number of Ugadi festival offers are given during this week. You can also visit and make use of Myntra Coupons for best offers available.
On this day the houses are decorated with mango leaves and rangolis. Ugadi is incomplete without the "Ugadi Pacchadi". It is a mixture of all kinds of taste. The Ugadi Pacchadi requires 6 ingredients- Raw mango, Neem, tamarind, Jaggery, Chilli and salt which symbolises Life which is a perfect mixture of emotions like- happiness, sorrow, anger, bitterness, surprise and fear. It is believed that Lord Brahma, the creator of the Universe created days, months, years and the vital elements of nature on this day.
In Karnataka raw mango is used to make holige- an Inidian sweet flat bread and puligure and similar dishes like pulihora and bobbatlu are prepared in Andhrapradesh. In Maharashtra, people make puranpoli which is a sweet roti.
There is also a custom to listen to kaviSammelanam where many new poets are given chance to showcase their talents.
Ugadi festival gives us a message to rise above all: happiness and sorrow, failure and success. Whatever comes one should accept it as one's own good and stay positive. Therefore it marks the beginning of life with joy and happiness.
Let's make a new start with new aspiration and dreams. Wishing you all a Happy Ugadi!